You are here
Towards the right direction: the General Approach to the European Chips Act
On Thursday, 1 December, the Competitiveness Council agreed on the General Approach to the European Chips Act, which will ensure the availability of semiconductors across sectors and for all types and generations of chips. AmCham EU strongly supports the swift progress made on semiconductors regulation, as part of the EU's ambition to develop a more geographically diversified, sustainable and resilient semiconductor supply chain. The speed at which the Presidency of the Council to the European Union and Member States reached a common position reflects the urgent need to make Europe's semiconductor supply chain more resilient and to mobilise larger investments into innovative technology.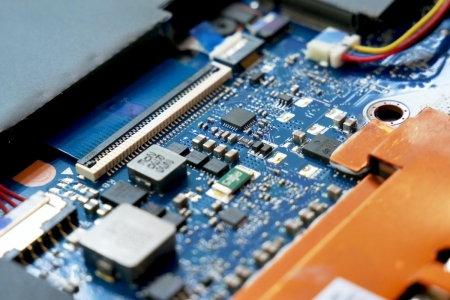 If the initiative focusses on the right priorities, it has the potential to raise the EU's market share of semiconductor production to 20% of world production by 2030, as set out in the European Commission's Digital Compass. It is therefore essential that certain aspects are further clarified, such as:
pilot lines and the virtual design platform.
the support for developing quantum technology the role of the Chips Joint Undertaking.
the first-of-a-kind status aimed at driving innovation.
the Commission's proposed role as a central purchasing body for public procurement.
In light of the recently announced goal to reach 50% of global semiconductor production, EU-US cooperation is also critical for the EU's chips industry. The EU and the US can use the Transatlantic Trade and Technology Council to improve international coordination on the monitoring and response to future chip shortages and supply chain disruptions, including through the definition of tools such as certification, priority orders and export controls.
The EU Chips Act package strengthens Europe's resilience in this strategically crucial industry, but there remains work to be done.
AmCham EU stands ready to support EU policymakers in the next steps of the law-making process. For instance, in June we published a position paper outlining some recommendations on how to make this initiative more effective and sustainable. You can read more here.