You are here
Sustainable finance: a shared priority for international investors
On 22 November 2018, AmCham EU hosted a delegation from the Japanese Ministry of Economy, Trade and Industry (METI) and the Japan Business Council in Europe (JBCE) to discuss the EU's sustainable finance package.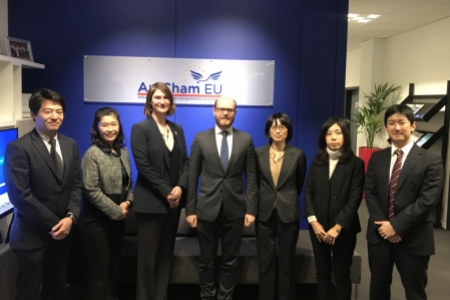 American and Japanese business are strongly invested in Europe and agree that international dialogue, cooperation and openness will be essential to deliver global climate goals. Moving forward, participants from the delegation have agreed to work more closely in support of the EU's leadership in this area.

AmCham EU's Sustainable Finance Task Force, which represents companies from across the financial services sector and the real economy, will convene a cross-association roundtable on Wednesday, 5 December 2018 to discuss the sustainable finance package and identify opportunities for stakeholder input.