You are here
Second annual Privacy Shield review in Brussels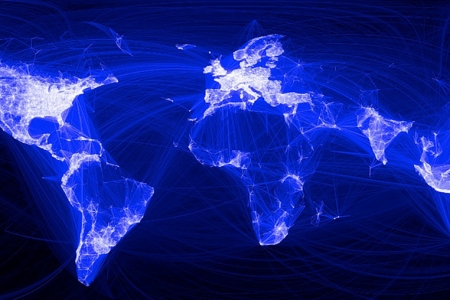 On the eve of the review, AmCham EU hosted its 6th Annual Digital Economy Conference to welcome governments stakeholders from both sides of the Atlantic and reinforce the strong case for transatlantic and global cooperation on digital policy matters, and data flows in particular.
The Privacy Shield agreement is an indispensable mechanism to ensure data flows between the EU and US. Despite their different regulatory approaches to privacy policy, the EU and US successfully negotiated in 2015 a mechanism which could both meet commercial needs and the imperative for protecting personal data. Today about 4,000 companies – compared to 2,400 one year ago - from both sides of the Atlantic are certified under this mechanism, which safeguards transfer of personal data.
Since its entry into force, the Privacy Shield agreement has been under political and judicial scrutiny in particular by European Data Protection Authorities and the European Parliament. Following a successful first annual review, the US Federal Trade Commission announced a number of enforcement actions (more information here), and recently the US Senate also approved three members of the Privacy and Civil Liberties Oversight Board (PCLOB). A key milestone remains the appointment of a permanent US Ombudsman person holding the position of US Under Secretary, a request supported by the broader transatlantic business community.
Following the two-day review meeting, the EU and US published a joint statement on Friday, 19 October. By the end of the year, the European Commission is expected to publish its report containing the findings on the functioning of the agreement.
AmCham EU welcomes continued constructive discussions and efforts by both parties towards establishing the Privacy Shield agreement as a long-standing mechanism for international data transfers.
For more information, please contact Maika Fohrenbach at MFO@amchameu.eu.