You are here
Improved health of Europeans depends on long-term vision
Europe's future growth and competitiveness rely on its ability to innovate. This means having the right talent, capital and regulatory infrastructure to drive long-term investment in new technologies.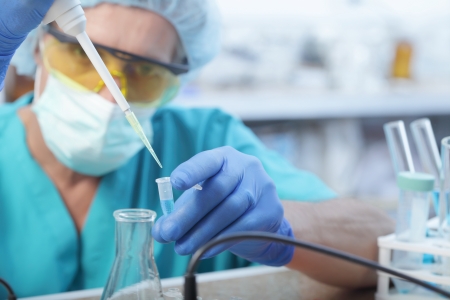 The European Commission recognised this with the adoption of a renewed industrial policy strategy for Europe in September this year, placing emphasis on smart, innovative and sustainable industry.
One of the largest investors in R&D in Europe is the life sciences industry, which spans pharmaceuticals, medical devices and e-health technologies. These sectors bring direct benefits to patients and help tackle public health challenges. They also attract funding and drive scientific research that brings innovative medical products to the market.

While not specifically part of the new industrial policy strategy, the European Commission is currently performing a review of incentives for developing pharmaceutical products. These interlinked incentives - which broadly include patents, supplementary protection certificates (SPCs), regulatory data protection, and specific rewards for Orphan Medicinal Products (OMPs) and Paediatrics – make Europe a globally attractive hub for investment in innovative healthcare research and manufacturing. The pharmaceutical sector alone supports 2 million jobs and invests approximately 120 billion EUR in the EU.
Bringing improved and innovative medicines to patients typically takes ten to twelve years of high-risk investment. The average cost of developing a new medicine is considered to be around €2.2 billion. Less than 1% of patented molecules make it to clinical trials and only 10% of those that are tested in trials ever get approved.
Companies of all sizes, especially start-ups, need a predictable legislative and regulatory environment to collaborate with partners, compete successfully and accelerate the launch of new products. Any weakening of this intellectual property framework, which was designed to counterbalance lengthy development processes, risks sending negative signals to investors while jeopardising growth and competitiveness.
In the face of an ageing European population, the rise of chronic disease and constrained national budgets, it is essential that short-term cost-containment is balanced against the need for longer-term investment in innovative R&D. Policymakers should aim for regulation that focuses on adding value and improving citizens' health outcomes. This includes not only a strong and predictable IP incentives framework but also a strategic approach to public procurement, adaptation to the evolution of digital technology and action at Member State level to review the functioning of national healthcare systems.
The ongoing public consultation on SPCs and patent research exemptions will run until January 2018.
Read our position on the EU IP incentives review
By Ava Lloyd, Senior Policy Adviser (AVA@amchameu.eu)