You are here
AmCham EU wins 'Best Professional Body of the Year' and 'Best Trade Body Campaign' Awards
On Wednesday, 22 November, AmCham EU was presented with the 'Best Professional Body of the Year' and 'Best Trade Body Campaign' for our Single Market study campaign at the European Public Affairs Awards (EuroPAwards) 2017.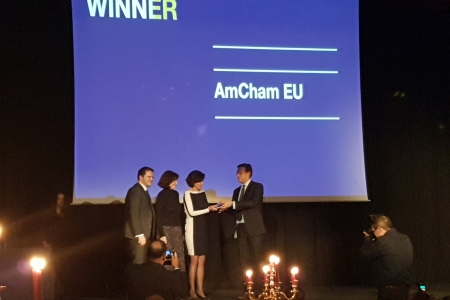 Susan Danger, CEO, Anna McNally, Public Relations Director, and Roger Coelho, Acting Policy Director were present to accept the award on behalf of AmCham EU.
Learn more about the award and the judges here.