You are here
AmCham EU CEO and senior members recognised as 'women who shape Brussels'
The American Chamber of Commerce to the EU (AmCham EU) is delighted to announce that Susan Danger, CEO, has been recognised as one of the 'women who shape Brussels' by POLITICO Europe. This list brings together women 'who are proving to be role models and advocates as they shape Brussels policymaking and politics'.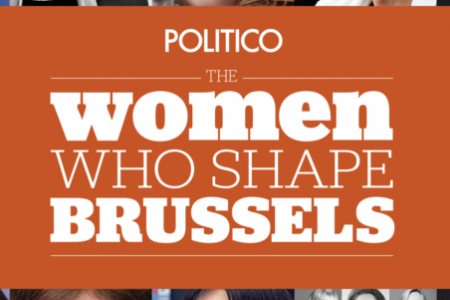 Several senior AmCham EU members, including two members of its Board, have also been named among Brussels' most influential women. We extend our congratulations to Claire Boussagol (APCO Worldwide), Annick Boyen (Weber Shandwick), Melanie Faithfull Kent (Hill+Knowlton Strategies), Julia Harrison (FTI Consulting), Louise Harvey (FTI Consulting), Karen Massin (Burson-Marsteller), Helena Walsh (Cicero) and Caroline Wunnerlich (FleishmanHillard).
AmCham EU is committed to demonstrating the importance of gender diversity to business and society as a whole. Earlier this year, it launched a Gender Initiatives Task Force, a platform to raise awareness and support for inclusiveness in the workplace and share best practices amongst member companies. This group brings together women and men across its membership.
Susan Danger, CEO, said: 'I feel honoured to be part of such an esteemed group of professionals. For over 20 years in Brussels, I have witnessed a mind-set change and a growing recognition of the need for gender balance in leadership positions. The latest research has demonstrated that companies that promote gender diversity see enormous benefits to their organisations – economically and socially.'