You are here
Cooperation is crucial for the future of transport
The continued development of connected and automated mobility will allow road users to avoid accidents, reduce their carbon footprint and anticipate essential vehicle repairs.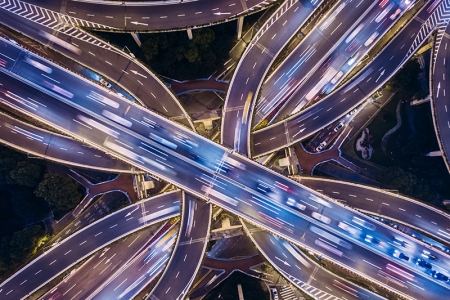 These were some of the conclusions of AmCham EU's event on 'The future of transport', held on 29 June 2018. 60 participants from companies and associations leading the way towards the mobility system of the future discussed the huge potential of self-driving vehicles. The benefits of increased interconnectivity between and within vehicles and road infrastructure was also a key topic.
Following keynote remarks by Henrik Hololei, Director-General for Mobility and Transport, European Commission, the following representatives of AmCham EU's member companies shared insights into their work on this issue:
Cagatay Guler, Business Director, Safety & Graphics Business Group, 3M
Matthieu Bonardel, Director, Connected Tire and Services and Solutions, Michelin
Antonio Amendola, Executive Director, Regulatory Affairs EMEA, AT&T
Moderated by William Dazy, Senior Director, Strategic Communications, FTI Consulting
The speakers agreed on the importance of ensuring a coordinated approach allowing road users to move freely within and outside the EU. At the same time, giving people the confidence to trust connected and automated systems with their safety and privacy will be paramount for the social acceptance of these technologies. Cooperation between policymakers and companies from both the transport and digital sectors will be essential to tackle these important issues.
For more information on AmCham EU's work on connected and automated mobility, see our recent position or contact Jarrod Birch (JBI@amchameu.eu; +32 (0) 2289 10 34).