You are here
AmCham EU meets with Austrian leaders ahead of EU Presidency
The AmCham EU Presidency Group travelled to Vienna, Austria from 25 – 27 April for a series of meetings ahead of the upcoming Austrian Presidency of the Council of the EU, commencing on 1 July 2018.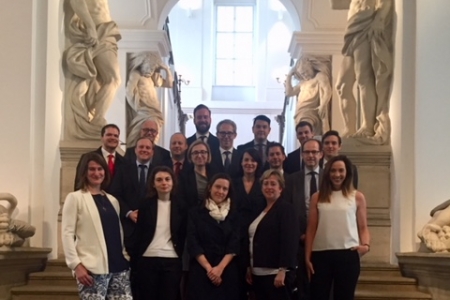 In a country with 50,000 people employed by American affiliates, ministers and other stakeholders recognised the ongoing positive relationship between the US and Austria.
The delegation met with several Ministers and Stakeholders who outlined the Austrian Presidency priorities:
Security: Reform of the Dublin Regulation and closer cooperation of security services across the EU;
Prosperity and competitiveness: Continuing work on completion of Digital Single Market;
Neighbourhood stability: Integration of Western Balkans.
Austria's commitment to the EU and support for the transatlantic relationship was reiterated in each meeting. AmCham EU would like to wish our Austrian friends a successful Presidency.