You are here
WTO ministerial: multilateralism remains critical but needs to deliver further results
The Twelfth Ministerial Conference (MC12) of the World Trade Organization (WTO) concluded on Friday, 17 June 2022. The American Chamber of Commerce to the EU (AmCham EU) applauds the WTO and its Member States for reaching outcomes against a challenging geopolitical backdrop. Consensus was found on several issues, including food security, pandemic response, fishing subsidies, the moratorium on import duties for e-commerce and, most importantly, the reform of the WTO.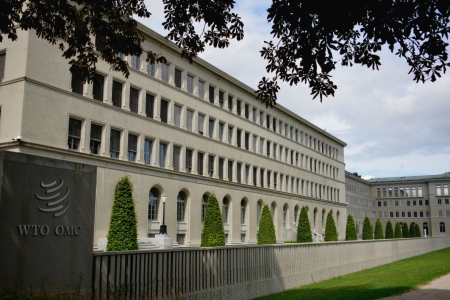 While the agreements show the continued importance of the WTO in underpinning the rules-based international trading system, the outcomes also risk showing the limits of an unreformed institution. To that end, the commitment to reforming the WTO will be vital to follow through to meet the current needs of the global economy and to be better equipped to manage the future of international trade.
In regard to the decision to waive intellectual property rights on the COVID-19 vaccines, AmCham EU is concerned about the precedent this sets and questions whether the objectives of increasing access, improving distribution and promoting uptake around the world will be facilitated by this action. Weakening IP rules is not only unnecessary given the abundant global supply of vaccines, but will effectively weaken the ability to respond to future pandemics.
Looking ahead to future Ministerials and the organisation's overall work, AmCham EU stands ready to work with the WTO and its Member States to build a more ambitious agenda, including commitments on issues such as tackling export restrictions and furthering digital trade.
Image credit: WTO (https://www.wto.org/english/res_e/photo_gallery_e/photo_gallery_e.htm)