You are here
Trade and Technology Council: US business in Europe supports outcomes of third ministerial
EU and US leaders met yesterday in Maryland, United States, for the third ministerial meeting of the Trade and Technology Council (TTC). They outlined an ambitious list of deliverables in a range of areas, including artificial intelligence, standards, quantum, digital infrastructure and connectivity in third countries, semiconductor supply chain resilience, vaccines, skills and sustainable trade.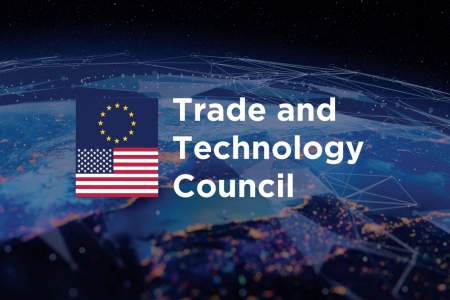 Commenting on the outcomes of the ministerial, Susan Danger, CEO, American Chamber of Commerce to the EU (AmCham EU), said: 'We applaud the EU and the US for their commitment and political leadership in delivering tangible outcomes. Advancing cooperation in these strategic areas is critical to strengthening the transatlantic economy and tackling global challenges. We also continue to encourage regular dialogue with stakeholders between the ministerial meetings to ensure the effectiveness of the TTC.'
On the US Inflation Reduction Act, she added: 'The ongoing discussions around the EU's concerns are important and we hope that the EU and the US can identify a way forward. This should, however, not detract from the positive outcomes of the TTC.' She went on to say: 'Now is not the time for new trade tensions. The difficult geopolitical and economic context calls for transatlantic unity, not division. The EU and the US should cooperate to support the green transition and lead the world's efforts to tackle climate change.'
For more about AmCham EU's priorities for the TTC, please click here.