You are here
Susan Danger joins European Policy Centre Governing Board
The European Policy Centre (EPC) has announced that Susan Danger, CEO, AmCham EU has been appointed to its Governing Board. Chaired by David O'Sullivan, former EU Ambassador to the United States, the Governing Board is responsible for setting out the think tank's strategic direction as well as monitoring and evaluating its operations. Read more here.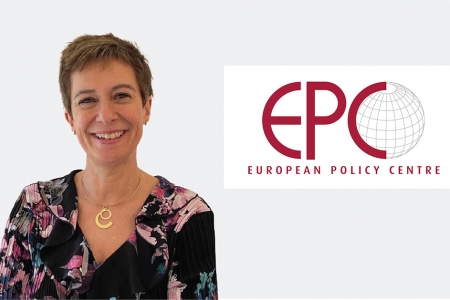 Ms Danger joins the Governing Board alongside Franziska Brantner, spokeswoman for European politics for the Green Party, German Bundestag; Brigid Laffan, Director of the Robert Schuman Centre for Advanced Studies at the European University Institute; Alexander Stubb, former Finnish Prime Minister, Finance Minister and Foreign Minister, former MEP and ex-Vice-President of the European Investment Bank; and Nathalie Tocci, Director, Istituto Affari Internazionali and Special Advisor to EU High Representative and Commission Vice-President Josep Borrell.
The European Policy Centre (EPC) is an independent, not-for-profit think tank dedicated to fostering European integration through analysis and debate; supporting and challenging decision-makers at all levels to make informed decisions based on evidence and analysis; and providing a platform for engaging partners, stakeholders and citizens in EU policy-making and in the debate about the future of Europe. Read more in the EPC press release.