You are here
Luxembourg at the helm
AmCham EU members participated in a two-day delegation visit to Luxembourg to meet with government representatives ahead of the Luxembourgish EU Presidency.
Members met with representatives from several ministries including Foreign Affairs, Health, Economy, Agriculture and Finance.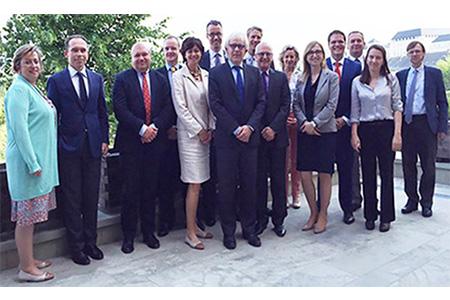 Overall it was clear that Luxembourg is prepared and has an ambitious agenda. In particular Luxembourg is keen on moving several files forward such as better regulation and deepening the Single Market through more harmonisation and mutual recognition among the EU member states.
The delegation visit was very insightful and Amcham EU looks forward to working with the Presidency in the coming months.