You are here
Farm to Fork strategy sets the path towards a more sustainable agro-food system in Europe
On Wednesday, 20 May, the European Commission published its Farm to Fork strategy calling for a shift towards more sustainable food systems in Europe. The American Chamber of Commerce to the EU (AmCham EU) represents companies from across the agro-food supply chain and is encouraged by the Commission's ambition to focus on creating a safe, climate-friendly and healthy food ecosystem.
AmCham EU believes that the pathway towards a more sustainable agro-food system in Europe should be centred around objectives that ensure sustainable production, consumption, better regulation, trade and international cooperation as well as the required investment in research and innovation.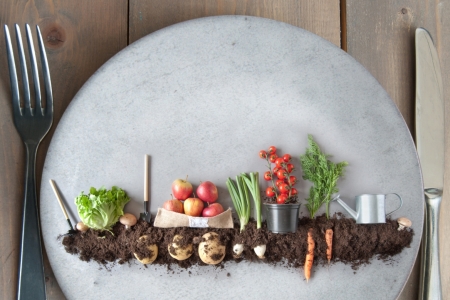 The strategy comes as part of the European Green Deal which calls for climate-neutrality in the EU by 2050. The agro-food sector will be an essential pillar in order to meet this goal. The transition will require policy coordination as well as coherent and consistent collaboration between authorities, civil society, academics and the private sector.
The Farm to Fork strategy is also an opportunity to reflect the new world we live in after COVID-19 and take due care of the lessons that can be drawn from the pandemic, including a renewed focus on ensuring the economic, social and environmental well-being of the agriculture, food and feed sectors.