You are here
European Parliament backs TTIP
The European Parliament has given its strong backing to the proposed Transatlantic Trade and Investment Partnership (TTIP) agreement between the EU and the United States, voting with a large majority on July 9, 2015 to adopt its recommendations to the European Commission on TTIP.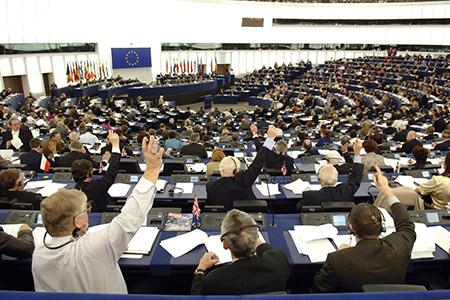 The American Chamber of Commerce to the EU (AmChamEU) underlines the importance of this vote in providing EU negotiators with further democratic support and legitimacy to negotiate a fair deal that will provide the conditions for increased growth and competitiveness in Europe.
EU parliamentarians worked diligently in spite of a number of complicated issues to endorse the proposed agreement, illustrating its strong support among MEPs and citizens across the European Union. The result of the vote lends further impetus ahead of the tenth TTIP negotiating round that will take place in Brussels this month. Negotiators on both sides of the Atlantic should now look to establish a political framework for a TTIP agreement as soon as possible.