You are here
The European Net-Zero Industry Act: planting the seeds for sustainable economic growth
The European Net-Zero Industry Act (NZIA) presents a great opportunity for the EU to address climate change while encouraging economic growth. This package arrives at times of need given the ongoing crises and other countries' decarbonisation investments, particularly the US Inflation Reduction Act. On Wednesday, 25 October, the European Parliament passed a vote to support the Act's adoption, demonstrating their sustained commitment towards the NZIA's sustainability goals. The American Chamber of Commerce to the EU (AmCham EU) supports this initiative and is pleased to see the EU making advancements in the green transition without hindering economic prosperity.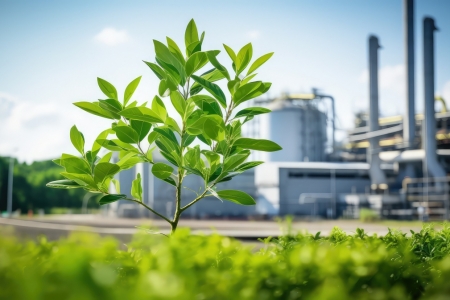 AmCham EU member companies are also highly committed to reducing carbon emissions while protecting the EU's competitiveness. However, to strike this balance the Act must include any technology that contributes to decarbonsation, such as Carbon Capture and Storage, in its benefit package. The EU must also prioritise regulatory coherence, geographic non-discrimination, simplified funding support, and it must address the current skills shortage. Finally, European policymakers should encourage transatlantic cooperation on strategic investments and incentives to avoid duplication and shift supply chains away from strategic rivals.
American industry in Europe is committed to collaborating with the EU in its search for low-carbon energy and technology manufacturing, but we must ensure that the region's competitiveness is not hindered in the process.