You are here
Euronews announced as Transatlantic Conference media partner
The American Chamber of Commerce to the EU (AmCham EU) is delighted to announce that Euronews will be the media partner of its upcoming Transatlantic Conference, taking place from Wednesday, 24 March to Friday, 27 March. The event will bring together senior EU and US policymakers and business leaders to discuss the future of the transatlantic relationship in a changing global order. The conference programme is available here.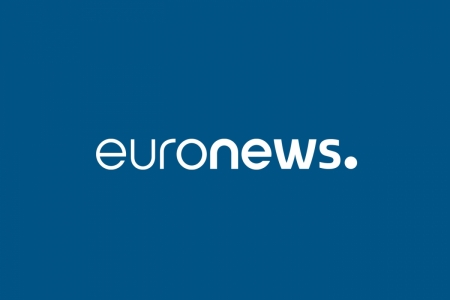 Gardenia Trezzini, Brussels Bureau Chief, Euronews, commented on the partnership: 'Euronews is very happy to be a media partner of AmCham EU's Annual Transatlantic Conference focused on global leadership. The transatlantic relation and its inherent complexity have always been a prominent theme of our coverage – and have been particularly in the last few months with the election of the new American President. What will this mean for the future of EU-US relations, Europe and the world? This year's Transatlantic Conference will no doubt contribute to bringing answers to this timely and crucial debate.'
Susan Danger, CEO, AmCham EU, said: 'The objective of the Transatlantic Conference is to bring together different voices from both sides of the Atlantic. Our media partnership with Euronews allows us to bring this important conversation to new audiences. There has never been a more critical time to foster an open dialogue about the future of the EU-US partnership.'
Euronews is Europe's leading international news channel. Its mission is to empower people to form their own opinion. Euronews is unapologetically impartial and seeks to offer a diversity of viewpoints: Euronews is 'All Views'. Since its launch in 1993 in Lyon (France), Euronews has been delivering impartial news trusted by audiences across the world, available over 400 million homes across 160 countries, including 67% of homes in the European Union + the UK. It reaches over 140 million people every month, be it on TV or digital platforms. With a team of 400 journalists of more than 30 different nationalities and correspondents across Europe, Euronews' 12 cross-platform language editions cover European and world news 24/7 in Arabic, English, French, German, Greek, Hungarian, Italian, Persian, Portuguese, Russian, Spanish and Turkish.