You are here
EU proposes ambitious steps towards financing Europe's green transition
The American Chamber of Commerce to the EU (AmCham EU) welcomes the European Commission's ambitious new Sustainable Finance Package. This package helps pave the way for greater long-term clarity for financial markets and companies on corporate disclosure and green investments.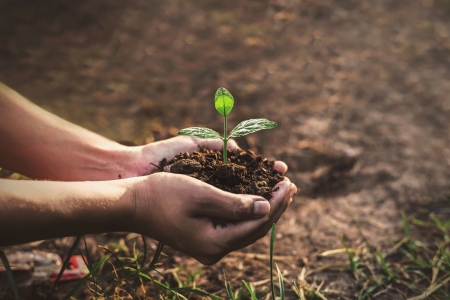 AmCham EU is a long-standing supporter of the EU's sustainable finance agenda which seeks to mobilise private capital to meet climate and sustainability goals. In 2018, AmCham EU established a dedicated Sustainable Finance Task Force to engage with the EU's policy agenda and to promote transatlantic dialogue.
The new Commission package comprises the EU Taxonomy Climate Delegated Act, a proposal for a Corporate Sustainability Reporting Directive (CSRD) revising the Non-Financial Reporting Directive (NFRD) and six amending delegated acts on fiduciary duties, investment and insurance advice.
Corporate Sustainability Reporting Directive
AmCham EU supports the objectives of the new proposal for a CSRD. This proposal would improve environment, social and governance (ESG) disclosure standards in the EU to help meet the existing requirements placed on financial markets. It would also pave the way for increased transparency, comparability and reliability of ESG disclosure. For companies operating globally, the potential to leverage group-wide disclosures for sustainability reporting is welcome. The specific reference to international standards raises the prospect of increased global consistency of sustainability reporting and reduced fragmentation between jurisdictions.
EU Taxonomy Climate Delegated Act
The adoption of the EU Taxonomy Climate Delegated Act marks an important milestone in providing clarity on how the EU defines environmental sustainability. American companies in Europe will continue to underline the importance of international openness, evidence-based policymaking, regulatory certainty and economic stability, as core pillars for a successful transition towards a more sustainable future.
Channelling investment towards more sustainable activities will be key to reaching Europe's goal of climate neutrality by 2050. To achieve the EU targets, the financial system can play an important role to channel sustainable investments and to finance the transition. The ambitious nature of the EU's targets and the international nature of the climate challenge make international and transatlantic cooperation even more crucial.