You are here
Envisioning the economic future of the transatlantic trade relationship
Which key themes will define the transatlantic trade relationship in 2021? That was the question at the Fiscal Note Executive Institute's roundtable discussion on Thursday, 28 January – where AmCham EU was represented among an esteemed panel by CEO Susan Danger.
The discussion, ably moderated by Kate Smyth Haskins, Vice President for External Affairs, German Marshall Fund to the US (GMF), kicked off with each of the panellists offering their perspectives on how the transatlantic relationship might evolve under the new US administration.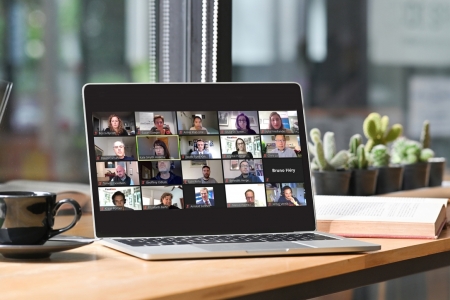 Susan, who was joined on the panel by Jacob Funk Kirkegaard, GMF Senior Fellow, as well as Julia Friedlander, C. Boyden Gray Senior Fellow and Deputy Director, GeoEconomics Center, Atlantic Council, identified the priority of the economic recovery from the point of view of American business invested in and committed to the EU. She went on to emphasise the importance of investing in a 'twin transition' of more sustainable economic growth alongside embracing digital technologies, while underscoring the importance of the US-EU trade relationship and expressing hope that the tension points that have held the relationship back in more recent times might be properly addressed in 2021.
The discussion, which was well attended by executives from both sides of the Atlantic, touched upon a broad range of themes, from the economic relationship of the transatlantic partners; to the prospect of a revitalised multilateral order; potential areas for cooperation on the sustainability agenda; as well as economic statecraft, sanctions and trade tariffs.