You are here
Delegation visit to the US for the AmChams in Europe
A delegation from a number of AmChams across Europe took part in a six day visit to California and Washington last week. AmCham EU was represented by Susan Danger, Managing Director.
The visit served as the launch of The Case for Investing in Europe 2015 report which aims to promote US investment in the EU.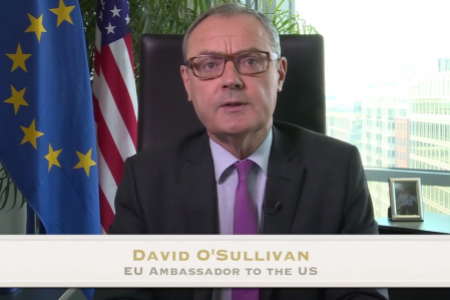 The visit kicked off with a series of high-level company visits in Sacramento followed by the CalChamber International Forum at which David O'Sullivan, EU Ambassador to the US, gave the keynote address and Susan Danger, participated on the European Country Perspectives on TTIP and the Transatlantic Relationship panel.
The delegation then travelled to Washington for a number of meetings on transatlantic trade and the economy.
The Brussels launch of The Case for Investing in Europe 2015 will take place on 24 June at the AmCham EU offices with keynote address by Jyrki Katainen, European Commission Vice-President for Jobs, Growth, Investment and Competitiveness. Click here to register.
To see why the Ambassador believes Europe is, and will remain, a top destination for US investment click here.