You are here
CAP reform: cultivating a sustainable and productive European agriculture
The future of the Common Agricultural Policy (CAP) is on the agenda today, as the European Commission puts forward plans aimed at reforming the CAP for a post-Brexit EU.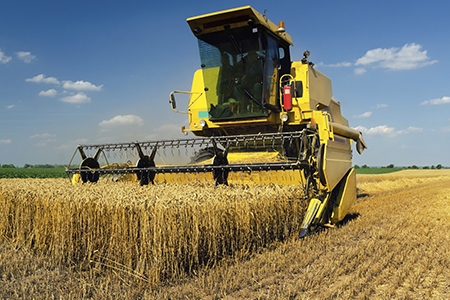 Bold steps to change the CAP's 'delivery model' to give greater flexibility to Member States are part of these proposed measures.
AmCham EU represents companies from throughout the agro-food supply chain and believes the Commission is on the right track to creating a more flexible, sustainable and productive CAP.
Providing basic income and attracting new talent
While the exit of the United Kingdom from the EU will have an inevitable impact on the EU budget, the direct CAP payment system remains an essential tool to protect farmers from income and production volatility and attract new and young farmers to the sector.
Results-oriented modern policy support
The Commission's proposed approach should help move the EU away from rigid requirements and instead allow Member States to meet common goals through national 'strategic plans' best suited to their specific situations. The common nature of the CAP is fundamental to its added value, thus support systems should be kept at EU level, but further flexibility is likely to be beneficial. The shift to introduce further conditionality for direct payments will also support efforts to protect the climate and environment.
Stimulating innovation in agriculture
Addressing the 'investment gap' in the agricultural sector is a step in the right direction. Innovative tools and technologies will help farmers be more competitive and productive. This will be crucial to meet growing food demand.
Moving forward
It remains to be seen how the Commission's proposals will be received by Member States, given the extent of the responsibilities handed back to them. With less than a year to go until the May 2019 elections, time is of the essence in moving these proposals forward in both the Council and the Parliament.
As major investors in the agro-food sector, AmCham EU members will continue to provide constructive input to the ongoing negotiations and we hope swift progress can be made in the months ahead.
For more information on AmCham EU's position on the Common Agricultural Policy, contact Jarrod Birch, Policy Adviser (JBI@amchameu.eu).