You are here
Brexit: How do we move forward from here?
By Susan Danger, CEO, AmCham EU
It's no longer "the unthinkable" – Britain is leaving the EU. However you look at it, the UK's triggering of article 50 at the end of March was a historic moment. It's fair to say the next two years will be testing times for everyone involved. And that will only be the start.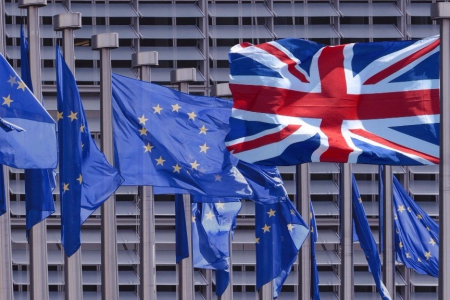 The two sides must first address several complex political issues, including UK budgetary contributions, the Irish land border and citizens' rights. That's before they begin to chart the course of the future relationship, which may not be fully resolved for many years. The outcome will have significant implications for businesses on both sides of the Channel, not least for American firms.
US companies are heavily invested in the EU and the UK
The EU today is easily the largest recipient of US foreign investment – some 60 percent of US FDI flows there each year, a quarter of which is bound for the UK. American companies have traditionally used the UK as a launchpad to export to the rest of the EU, and the supply chains of many of our companies are heavily integrated in both markets. So it's no surprise that Brexit could have real implications for our businesses, as well as for consumers and citizens.
Brexit impacts everyone, in different ways
AmCham EU's position paper issued today highlights many of these issues and concerns and offers practical recommendations to bring about the best possible outcomes. Our assessment clearly demonstrates that Brexit will heavily impact the entire spectrum of our economies, as well as from the political, security, legal and regulatory standpoints.
Taking the food industry as an example – some 70% of UK food and drink imports come from the EU. New tariffs or regulatory burdens would have major implications for the businesses, workers and consumers involved. Meanwhile, companies in the food sector, and indeed across industry, will need reassurances about their ability to attract the skills and talent they need to deliver their goods and services safely and efficiently.
Transitional arrangements
To add fuel to the fire, all this must be agreed within a two-year timeframe for withdrawal. That's why in our paper, we call for a transitional period that allows businesses the time to adjust to new requirements, and enables negotiators to map out a future EU-UK relationship that is comprehensive in scope and ambitious in nature. Rushing these negotiations in such a highly-charged environment – and leaving the prospect of no deal at all – could have devastating consequences.
We want the best possible deal – and we're here to help
The American business community here in Europe stands ready and willing to provide input and assistance in order to promote a positive outcome. We want a future relationship between the EU and the UK that works for everyone – one that builds on the deep economic links between the EU and the UK, allows continued cooperation on rules and regulations, and promotes a strengthened Europe and Single Market for business, consumers and citizens.