You are here
Associations and the 'new normal'
The global pandemic has heavily impacted the way the EU bubble operates. On Tuesday, 5 October, Susan Danger, CEO, AmCham EU, took part in a hybrid event organised by EURACTIV to discuss how COVID-19 transformed the activities of Brussels-based organisations. She was joined by fellow association leaders, with whom she shared key trends and learnings from the pandemic. She also explored possibilities to strengthen the service offering of trade associations in a hybrid environment.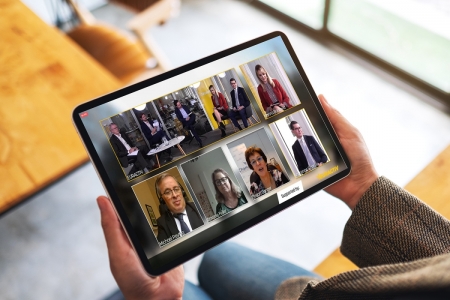 The conversation brought together:
Susan Danger, CEO, AmCham EU
Joseph Elborn, Secretary-General, European Youth Forum
Michael Freytag, European Public Affairs Manager, WEC Europe
Roxane Feller, Secretary-General, Animal Health Europe
Adrian M. Joyce, Secretary-General, EuroACE
Emmanuel Mounier, Secretary-General, EU Travel Tech
The discussion revolved around how associations adapted to challenges such as navigating budget constraints, finding new ways of communicating, revisiting what outreach looks like online and ensuring staff wellbeing and productivity.
The event was rounded off with a look to the future. Speakers took stock of the learnings from the COVID-19 crisis as organisations seek to transition to a 'new normal' which combines the best of the virtual and in-person worlds.