You are here
AmCham EU Gala 2015 takes place at Concert Noble
The annual AmCham EU Gala took place on the evening of Wednesday 3 June at the Concert Noble in Brussels. The Gala was attended by over 250 guests.
The laureates of the Queen Elisabeth International Music Competition of Belgium, Violinists Ji Young Lim and Oleksii Semenenko, performed two pieces each to the seated audience. AmCham EU is delighted to announce that the laureates will also play at the Philips Collection in Washington D.C. on 1 November 2015.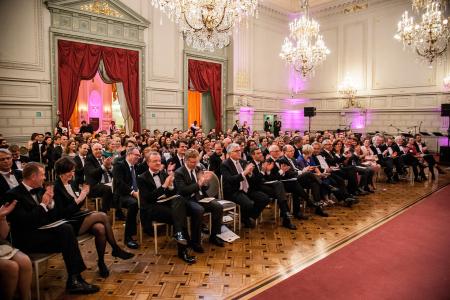 After the seated concert the SHAPE International Band took to the sidestage to provide lively entertainment for the remainder of the evening.
See photos here.