You are here
AmCham Bulgaria Promotes Benefits of EU Single Market
On April, 20 2017, the American Chamber of Commerce Bulgaria, in partnership with AmCham EU, organized a conference "EU Single Market: Achievements and Challenges Ahead".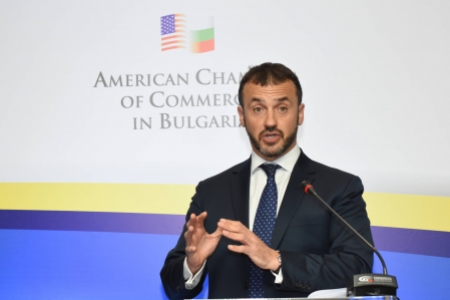 The event aimed to showcase the importance of the EU Single Market and its positive impacts for businesses and society, as well as to provide a platform for discussion of the current challenges to the EU as rise of populism and protectionism, pressures to disintegrate, migration crisis.
Antonio Amendola, Executive Director of International External Affairs at AT&T, vice chair of the Single Market Task Force of the American Chamber of Commerce to the European Union presented the results of AmCham EU's recently published study, "The EU Single Market: Impact on Member States".
Learn about the conference here.