You are here
April Plenary: Unlocking Europe's potential in data and digital technologies
On Tuesday, 21 April 2020, AmCham EU hosted a digital-themed and virtually-based plenary meeting to discuss the European Commission's recent 'Shaping Europe's digital future' communication, and the strategies to build trust, increase technological innovation and establish a data-driven economy for Europe. The event featured a panel discussion with keynote speakers Petra De Sutter, Member of European Parliament (Greens/EFA, BE), European Parliament and Kim Jørgensen, Head of Cabinet, Executive Vice-President Margrethe Vestager, European Commission. As we are still in the early months of the new legislative mandate, both Ms De Sutter and Mr Jørgensen presented their respective digital priorities and offered perspectives for how the EU can successfully and safely achieve its technological future.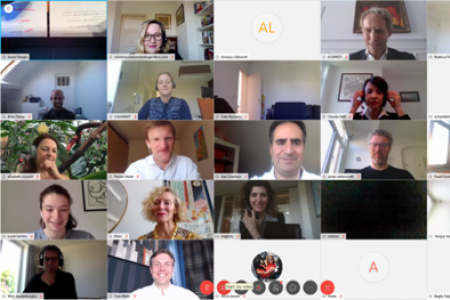 Both speakers also took the time to recognise the current circumstances of the global pandemic and the need for flexibility and cooperation to manage COVID-19's impact on the EU. There was a clear emphasis on how this crisis has put a focus on the need to strengthen the Single Market and for the EU to be more resilient in the future as we adapt to new ways of working. AmCham EU has highlighted similar views, which can be found in the recently published statement on how solidarity, the Single Market and international cooperation are crucial to overcoming the crisis and need further action to support the EU's response and economic recovery.
The event was held with over 100 AmCham EU member company participants, and was moderated by Claudia Selli, Member-at-Large, AmCham EU Board and Chair of the AmCham EU Digital Economy Committee (AT&T Inc.). AmCham EU also welcomed seven new members as part of its Plenary meeting who have joined the association in recent months. These are: Amazon.com Inc., Bristol-Myers Squibb, Broadcom Inc., Johnson Controls, Jones Day, NBCUniversal, and Reed Smith LLP.
For questions, please contact Edward Haynes, Policy Adviser (EHA@amchameu.eu).