You are here
NEW - AmCham EU Executive Council meets with top EU officials
The Executive Council of AmCham EU held their annual virtual Spring Plenary with top EU officials. The group brings together senior business executives responsible for the European operations of some of AmCham EU's member companies. The group is composed of almost 25 European CEOs and chaired by Chris Delaney, President, EMEA, Goodyear. Read more about the Executive Council by following this link.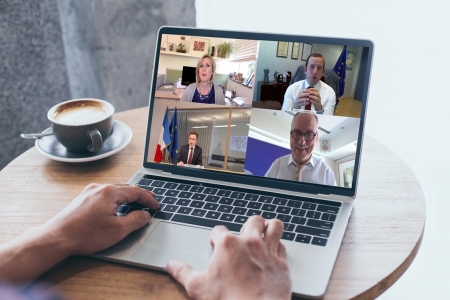 On Tuesday, 1 June 2021 the group met with:
Ambassador Philippe Leglise-Costa, Permanent Representative of France to the EU
Ann Mettler, Vice-President, Europe, Breakthrough Energy
Joseph Quinlan, Senior Fellow, Transatlantic Leadership Network
Klaus Welle, Secretary-General, European Parliament
Virginijus Sinkevičius, Commissioner for Environment, Oceans and Fisheries, European Commission
Discussions with the stakeholders focused on economic recovery and resilience, Green Deal, the transatlantic relationship and the upcoming EU-US summit. Find a more detailed write up in this thread shared on Twitter.