You are here
Membership update: AmCham EU welcomes new member companies
We are delighted to announce our membership has grown as Owens Corning and The Walt Disney Company have been approved as new members. We wish a warm welcome to our new members and look forward to working closely on our advocacy efforts in the future.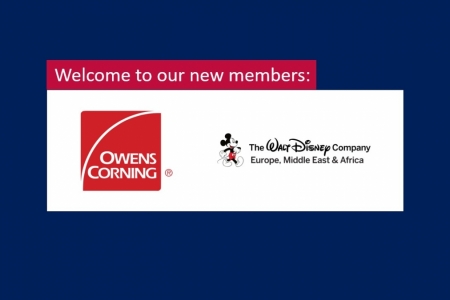 Owens Corning, based in Ohio, United States, is a leader in wholesale building materials and employs over 19,000 people across 31 countries.
The Walt Disney Company is a leading diversified international family entertainment and media enterprise based in California, United States.