You are here
Embracing equity on IWD with EMPOWER HER
On Thursday, 2 March, AmChams in Europe (ACE), AmCham EU and the US Commercial Service hosted a high-level online discussion celebrating the 2023 International Women's Day (IWD). Hosted under the mantle of the EMPOWER HER initiative, participants discovered first-hand how the US Department of Commerce and the private sector are embracing equity – the theme of this year's IWD – and empowering women economically, both internally and in their communities. Couldn't make the event? Catch all you missed with the recording.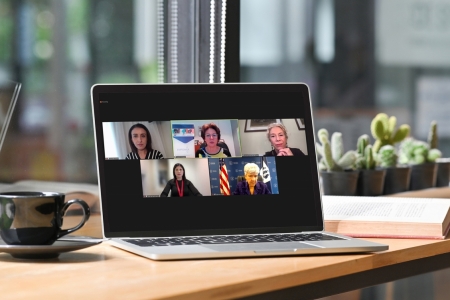 The keynote address was delivered by Marisa Lago, US Undersecretary of Commerce for International Trade. Following her remarks, Susan Danger, CEO, AmCham EU and Chair, ACE, moderated a panel with insights from:
Oualae Alami, Vice-President, Global Influenza Lead, Pfizer
Márcia Balisciano, Chief Sustainability Officer, RELX
Alessandra Santacroce, Director of Government and Regulatory Affairs, IBM
This webinar represents one in a series of EMPOWER HER events that will take place at AmChams across Europe in the coming months. EMPOWER HER was launched by Gina M. Raimondo, US Secretary of Commerce, at AmCham EU's Transatlantic Conference in March 2022 and is an initiative between the US Department of Commerce, AmCham EU and the ACE network. It aims to promote the role of women in international business while exploring ways to encourage and support women-owned and -operated exporters and business interests abroad.
We encourage all companies to sign and return the EMPOWER HER Declaration of Support. If you have any questions about what signing the declaration means for your company, please check out our FAQs. For more information, please contact Lucía Lopez Carasa, Associate Policy Adviser, AmCham EU (LLO@amchameu.eu).