You are here
AmCham EU congratulates President Biden and Vice-President Harris
Inauguration Day marks the beginning of a new four-year presidential term in the United States. The American Chamber of Commerce to the EU (AmCham EU) congratulates President Biden and Vice-President Harris as they assume office today. The US domestic agenda will be a crucial priority for the Administration, tackling the global pandemic and its effects on the wellbeing of citizens and the economy. On the international front, the new term is an opportunity for the US to develop an ambitious agenda in support of multilateralism. Today's global challenges require global leadership and the US has a key role to play.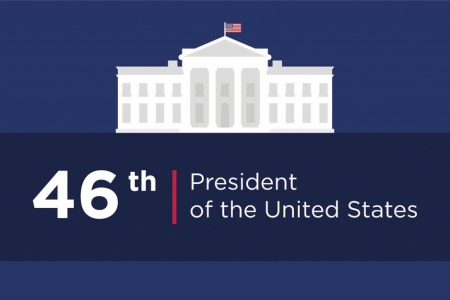 American companies in Europe are committed to working with the new US Administration to advance the trade and investment relationship between the EU and the US. A strong EU-US partnership, based on shared values and interests, is critical to jobs, prosperity and security on both sides of the Atlantic.
In a new opinion piece, Susan Danger, CEO, AmCham EU, outlines her hopes and expectations for the future of the transatlantic relationship under a Biden Administration.