You are here
24-hour Relay for Life
For 24 hours over Saturday, 18 June and Sunday, 19 June, the AmCham EU team campaigned and raised funds for the fight against cancer at the annual Relay for Life at the St Johns International School in Waterloo. Cancer is a disease that touches all of our lives, and staying on the track for a whole day represents a small tribute to the perseverance of cancer patients and their loved ones. AmCham EU also walked in memory of our dear former colleague Andreas Galanakis. We're still collecting donations here for those who wish to contribute.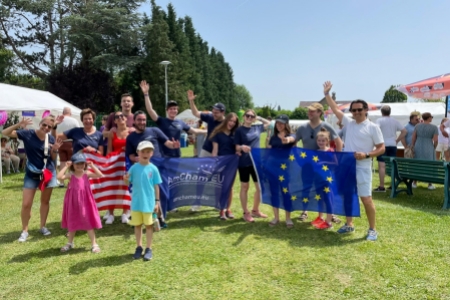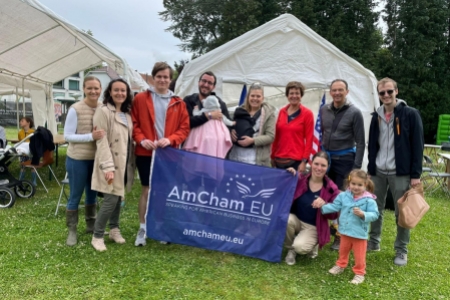 The day was also a chance for the local community to come together with live music, food stands, drinks to keep everyone cool and activities for the whole family. Don't worry if you couldn't make it this weekend – there's still time to donate! Private donations are critical to the work of the Foundation against cancer, and all amounts do count and make a real difference. The foundation against cancer works tirelessly to support researchers as well as to provide care for patients and their families.
If your company or your Brussels office would like to make a corporate donation, you can use the same link or email us.